Anti-Skid Protection with Spikes and Studs
Thanks to their material and their profiled surface, Duplo Horseshoes are well protected against slipping. However, there are situations in which additional anti-skid protection with spikes or studs may be necessary. In order to find the best combination of Duplo Horseshoe and spikes/studs, it is important to consider the planned application and the terrain.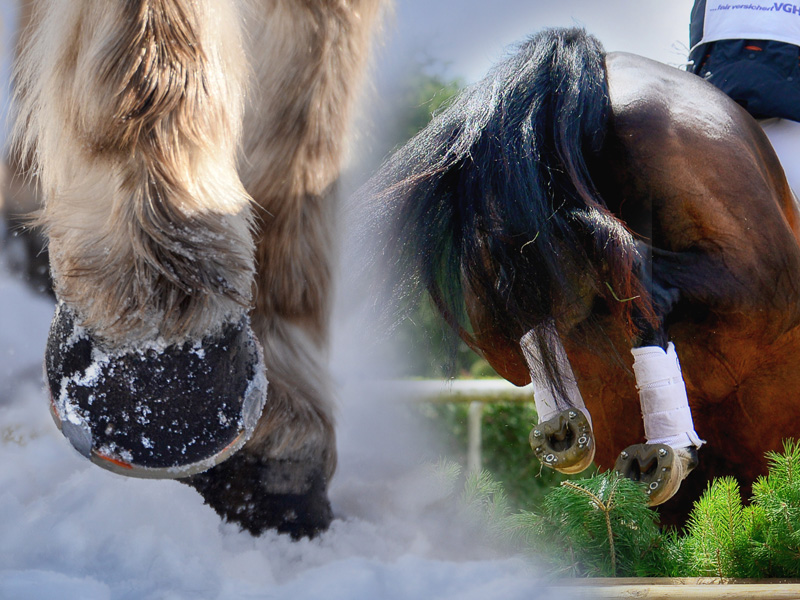 Spikes
Our spikes are used as preliminary stage to studs – just like tungsten carbide pins in conventional horseshoes. For "normal" leisure or endurance riders, spikes are often sufficient as additional anti-skid protection on trail rides. Depending on the Duplo model, you can use up to eight spikes per horseshoe by simply screwing them in with a suitable adapter.
→ further information about the application of spikes
Recommendation: Spikes the toe area can protect the horseshoe from abrasion!
There are two spike sizes (M and L) available in our online shop. Please note that the larger spikes are not suitable for the toe area of STS models.
Anti-Skid Studs
If spikes aren't good enough, we recommend regular Duplo Horsehoes with thread inserts in combination with our anti-skid studs with disk (4mm/6mm). We do not recommend larger studs for those horseshoes because they can lever the thread inserts out of their position.
Recommendation: Standard models with anti-skid studs are particularly popular in winter.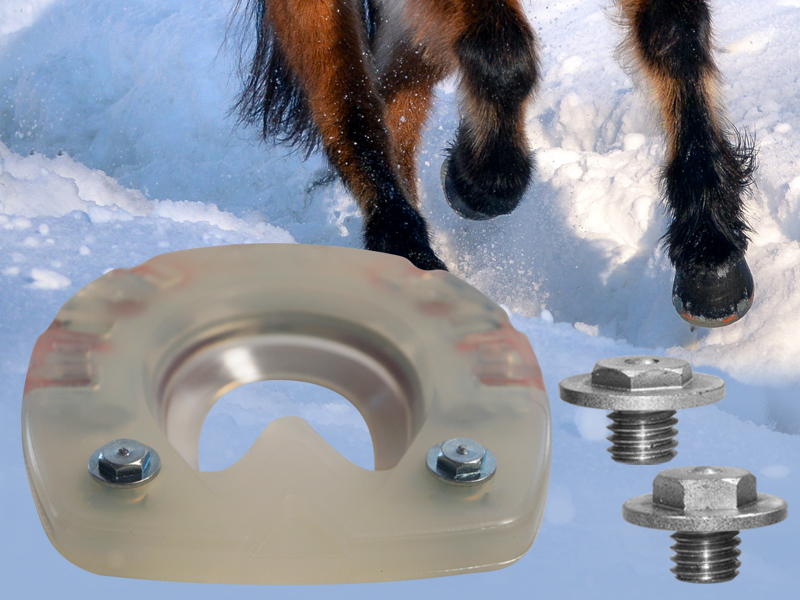 Studs for Grip in Extreme Situations
If it's not about anti-skid protection but about offering the horse necessary grip during difficult maneuvers (show jumping, combined driving, logging, etc.), we recommend Duplo models with ring-shaped metal inlay. The thread inserts are firmly fixated in their metal inlay and cannot be levered out of their position even during extreme strain.
We offer appropriate studs of 6mm, 8mm, and 12mm height. We do not recommend using larger studs because they strain the horseshoe and the horse's health too much.
When screwed into a Duplo model with ring-shaped metal inlay, the stud sinks into the thread insert for about 3mm. That way, the first pitch of the screw thread won't be damaged even during abrasion and the thread will be easier to clean.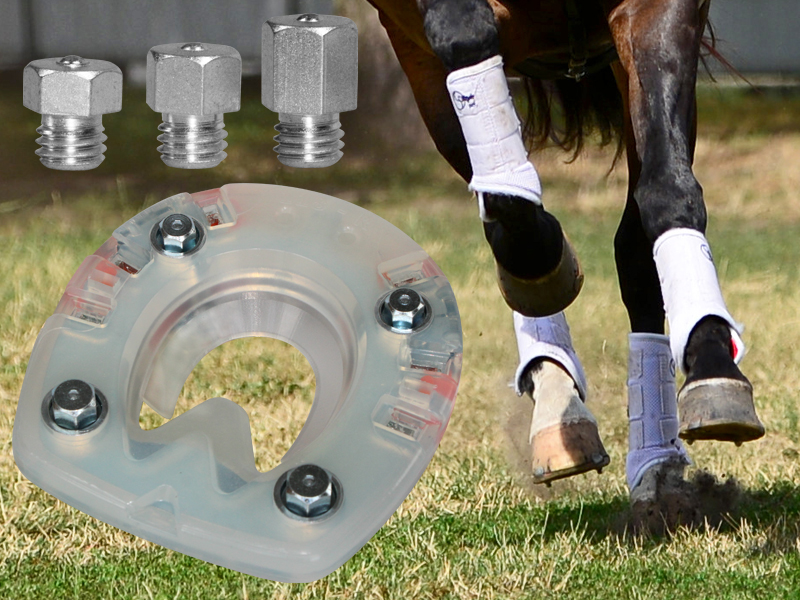 Quality Made in Germany
All studs are produced the developers' own business. They are hardened and therefore particularly robust.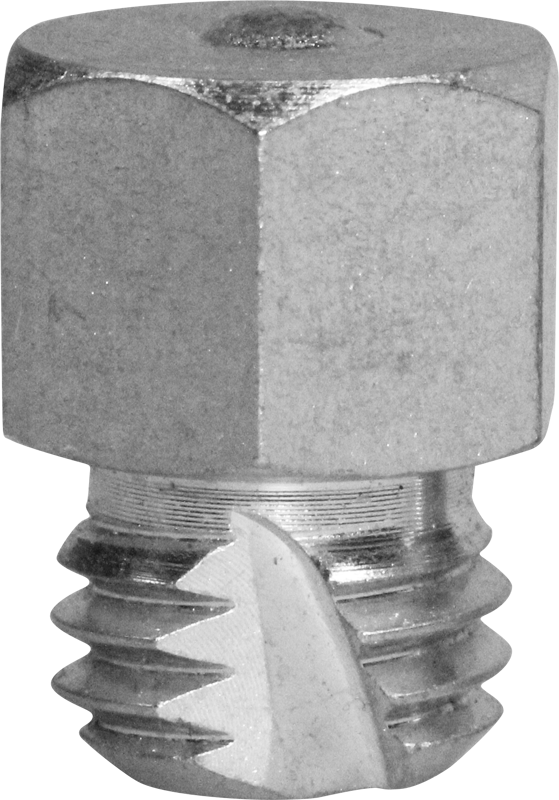 Recommendation: If you want to change studs on a regular basis, we recommend our self-tapping studs! During the stud-free time, stud blanks or plugs keep the threads clean.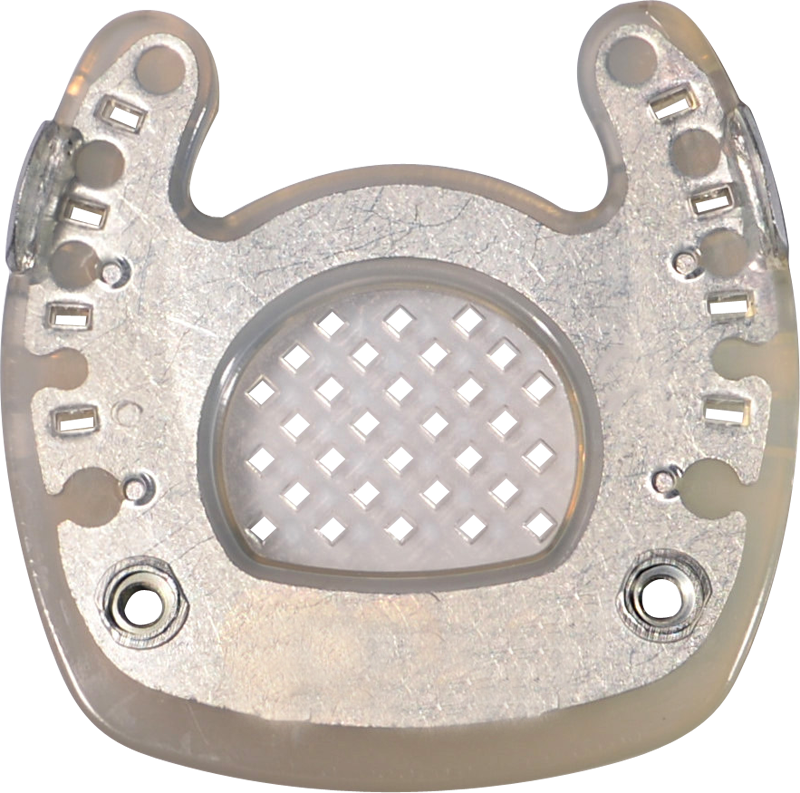 Special Case: Studs for Open-Toed Duplo Horseshoes
The open-toed Duplo models also have a ring-shaped metal inlay. However, as they are mainly used for therapeutic applications, we do not recommend using 12mm studs.
Application
Anti-Skid Protection
Grip in Extreme Situations
Stud Shape
Studs with Disk
Studs without Disk
Product Images
Stud Thread
not self-tapping
not self-tapping
self-tapping
Stud Change
not recommendable
possible
easy
Stud Height
4mm / 6mm
6mm / 8mm / 12mm
8mm / 12mm
Effective Height
4mm / 6mm
3mm / 5mm / 9mm
5mm / 9mm
Thread Size
M8 / M10 / M12
M8 / M10 / M12 / M14
Appropriate Duplo Models
Clipped and Threaded Duplo

Clipped and Threaded Duplo with Closed Sole Area

Clipped and Threaded Duplo HDS
Duplo Jumper

Duplo HDS Traction

Clipped and Threaded Duplo STS with Ring-Shaped Metal Inlay

Special Case:
anti-skid protection for the Clipped and Threaded Open-Toed Duplo
(no 12mm studs)
Latest Update: 2022-04-04