This is me - Caro Lucas, your local contact in Canada!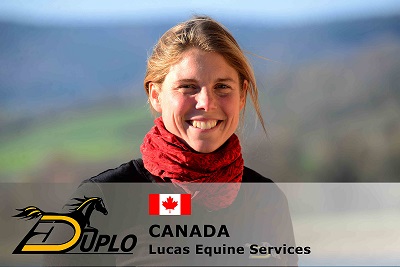 I am originally from Germany (near Hamelin) where I was self-employed as farrier and barefoot specialist for a over 13 years. In my daily work I had a lot to do with rehab horses. That's how I got to know the Duplo Composite Horseshoe - a product that really helped me and my clients' horses.
After having decided to move to Canada (where I had met my future husband during a holiday trip) I found out that Duplo Composite Horseshoes were not available there. Since I don't want to miss them for my daily work, I contacted the Duplo Team in Germany. That'ss how the idea of distributing the Duplo Shoes in Canada was born.
I am very happy to be a member of the Duplo Composite Horseshoe Team. Please don't hesitate to let me know if you need any further information on this unique product or if you need a version that is currently not available in our online shop yet.
Phone: +1 (403) 682-7542
E-Mail: info@duplo-canada.com
Best regards,
Caro Lucas
If you send us an email and haven't heard back in the next two days, please leave us your phone number and check your junk folder - sometimes our emails end up there. Thanks!
For customers of the United States - please contact my colleague, Dr. Katie Curry, at www.duplo-usa.com!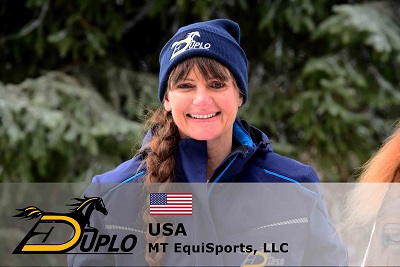 Latest Update: 2021-07-10