Duplo News
Learn the latest news about Duplo Composite Horseshoes! Please also take a look at our social media appearances to be kept up to date!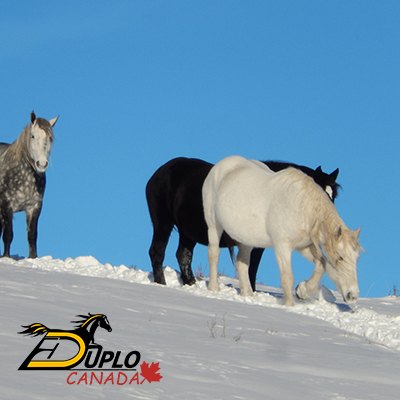 Company Holidays from January 12 to 19, 2023
Please note that we are going to be closed from January, 12 until January, 19. We will expand our range and need more storage space. We are therefore moving in January and unfortunately have to close our office for some time to dedicate ourselves to the move and inventory. Thank you for your understanding.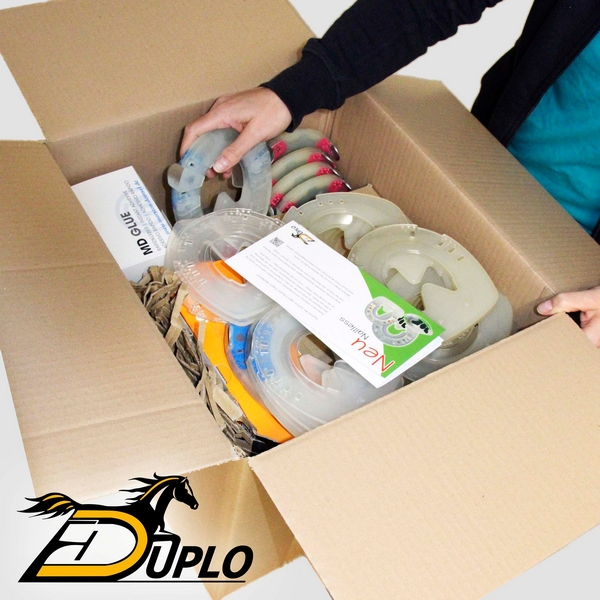 Shipping Charges USA - Christmas / New Year Special Offer
This is a temporary SPECIAL OFFER to support our customers in the USA for a short term until we have found new distribution partners.
| | |
| --- | --- |
| Order | Shipping Charges |
| 2.9kg or less | CAD 25.00 |
| 2.9kg to 8.9kg | CAD 35.00 |
| 8.9kg to 15.9kg | CAD 45.00 |
| 15.9kg to 24.9kg | CAD 65.00 |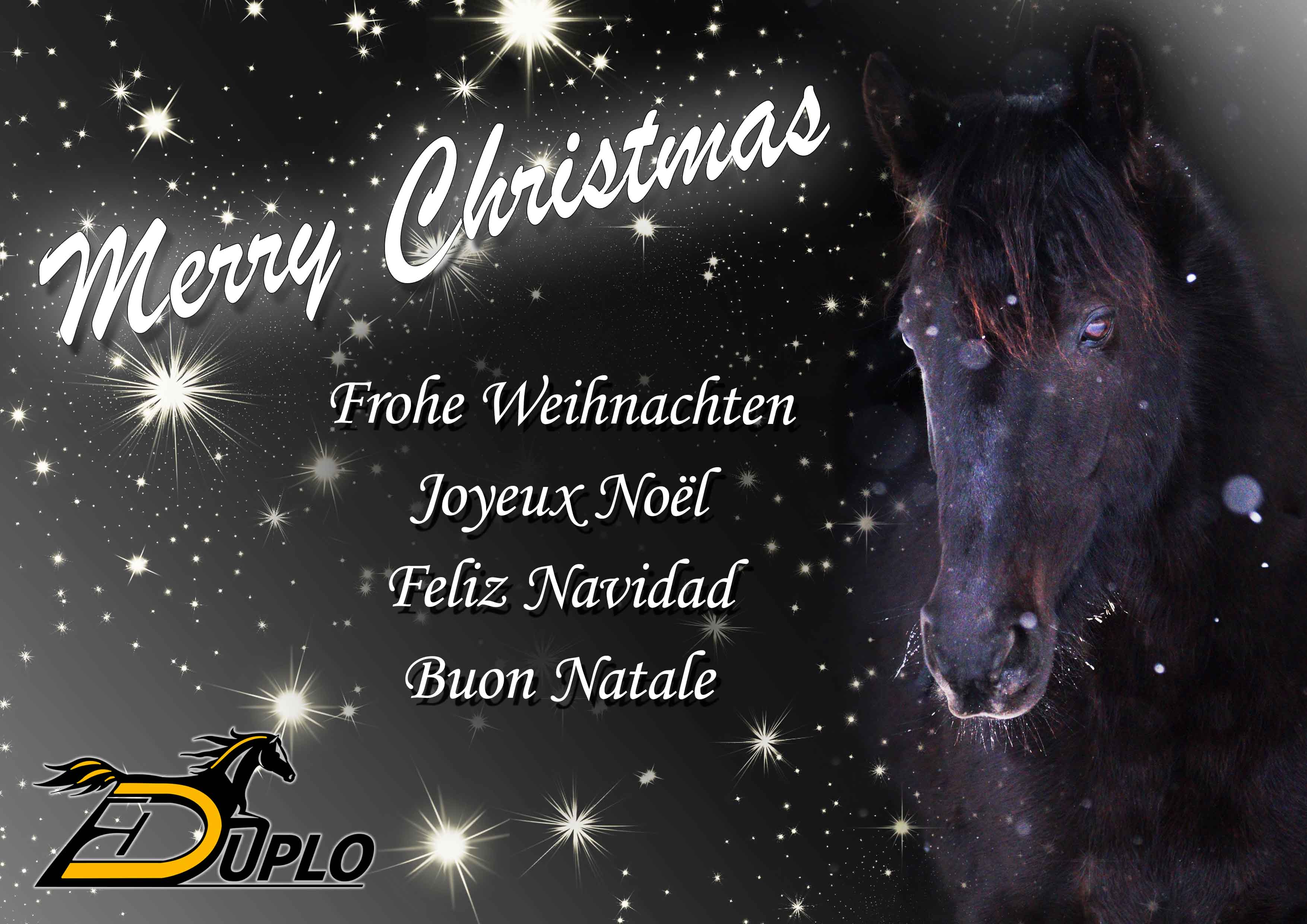 Merry Christmas and a Happy New Year!
Our Duplo Team says THANK YOU for the excellent cooperation. We wish you a merry Christmas and a happy, healthy, successful new year 2023!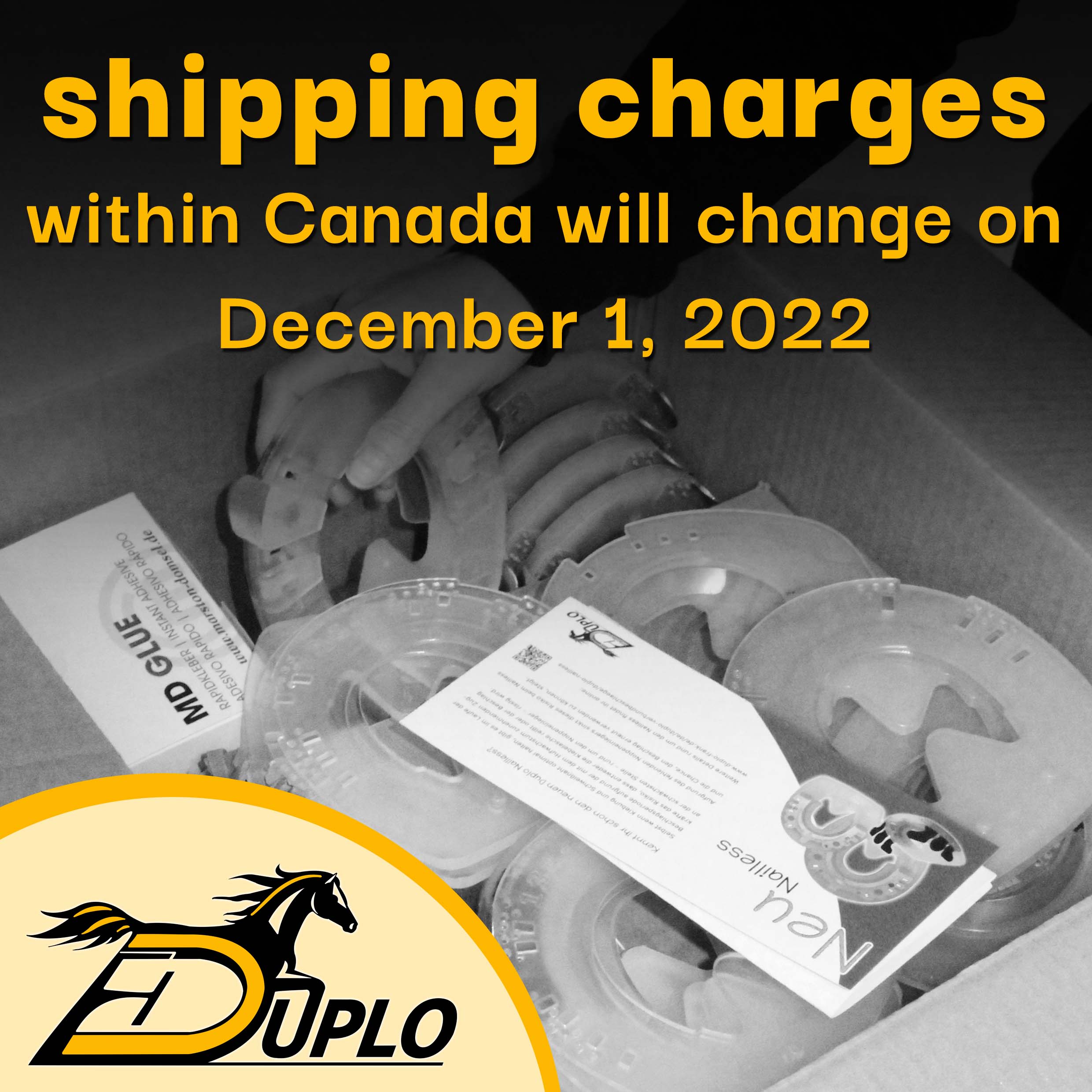 Shipping Charges within Canada
Please note that there will be new shipping charges for packages within Canada from December 1, 2022.
| | |
| --- | --- |
| Order | Shipping Charges (incl. 5% GST) |
| 0.4kg or less | CAD 15.00 |
| more than 0.4kg | CAD 20.00 |
| CAD 500.00 or more (incl. 5% GST) | no shipping charges |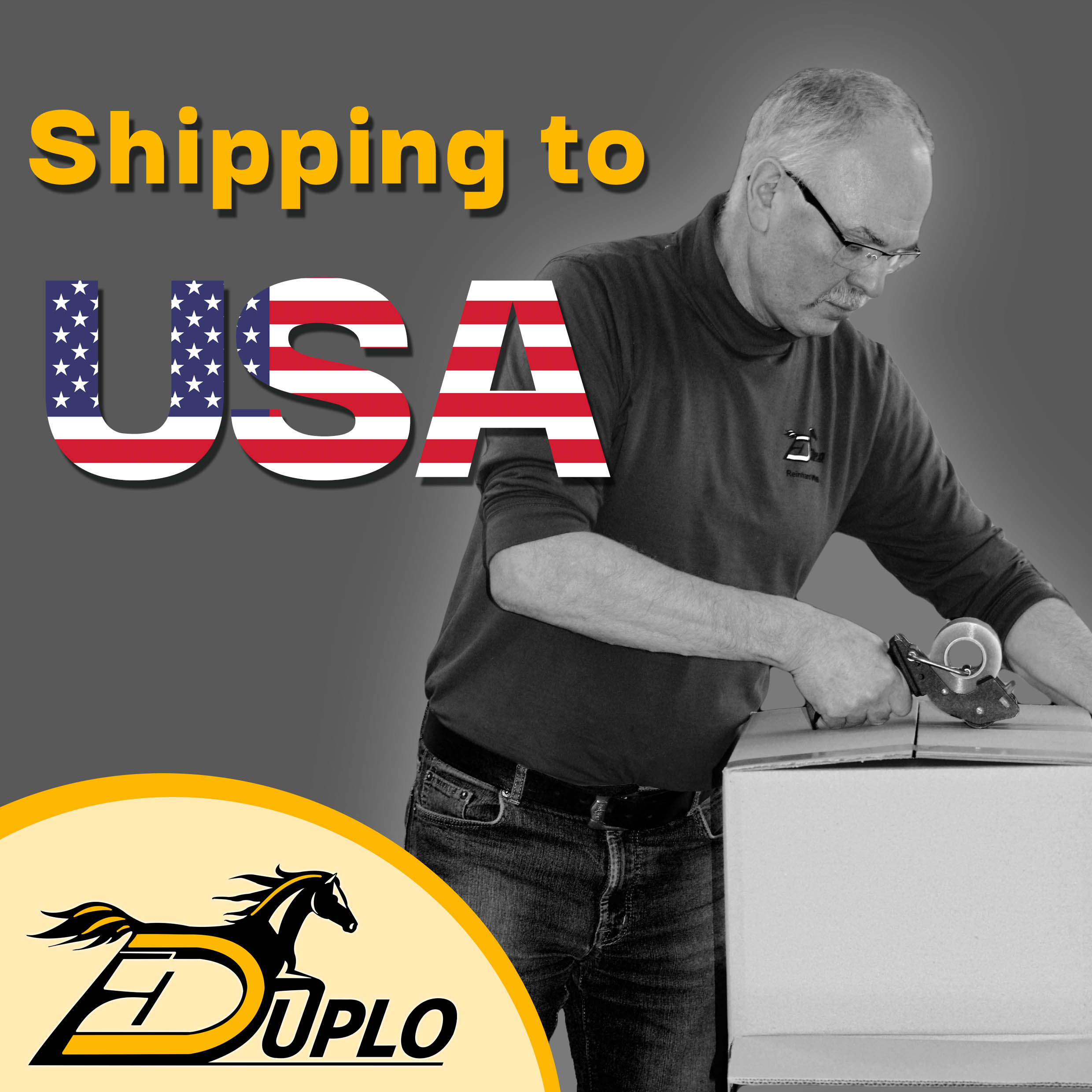 Shipments to the US
Unfortunately, we have to inform you that our US partner MT Equisports LLC has stopped the distribution of the Duplo Composite Horseshoe with immediate effect. We thank her for her efforts for our products and the long-lasting co-operation and hope that we can somehow keep her in our international Duplo family.
Re-orders can be made via
www.duplo-canada.com
or
www.duplo-frank.de
. We thank you for your understanding and your patience in this matter and look forward to our future co-operation.
Please do not hesitate to contact us should you have any queries regarding the shipping and customs procedures or conditions for farriers, resellers and wholesale customers.
We are doing our best to ensure a smooth transition and to offer you a good and reliable service in the future.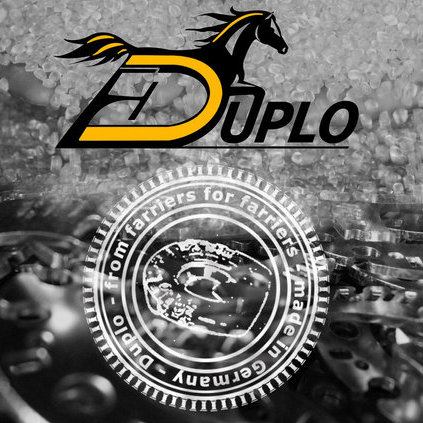 Duplo Newsletter
Have you read our German partners' latest
newsletter
yet?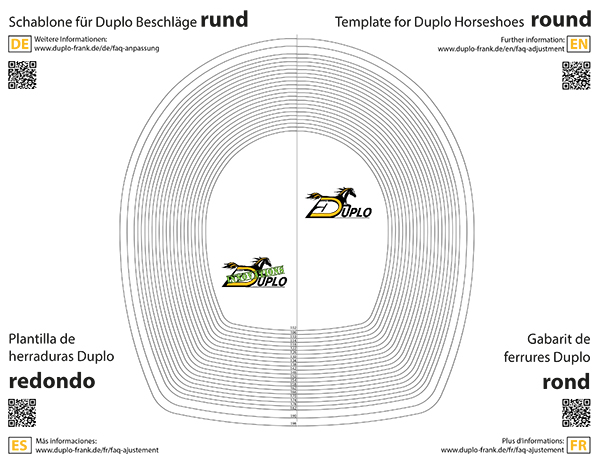 Duplo Templates
With our free
Duplo templates
, choosing a correctly sized horseshoe gets even easier.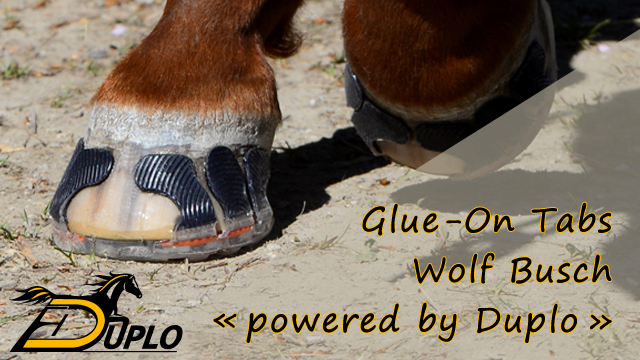 Glue-On Tabs Wolf Busch "powered by Duplo"
Have you seen our new
video instruction
?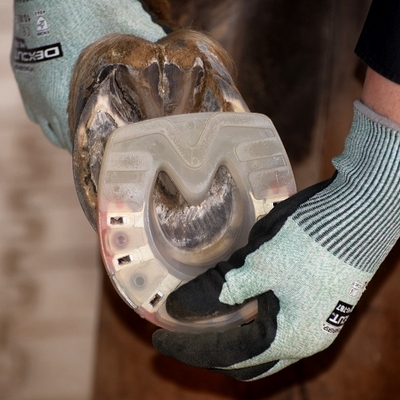 Farrier List
Have you seen our
farrier list
yet? If you are a horse owner, you might find a Duplo expert in your region; if you are a farrier, you can enlarge your customer base with an entry in our list.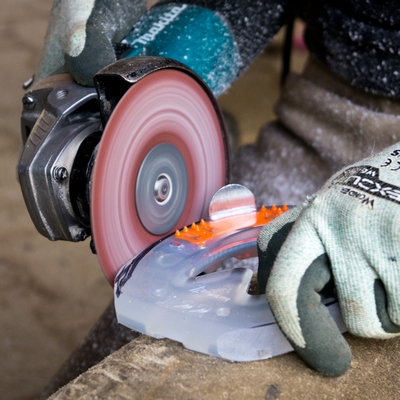 Adjusting the Duplo Horseshoe to the Hoof
How can the horseshoe be adjusted to the individual hoof shape? How can I prevent the horse from losing horseshoes? What's to consider when I use a threaded Duplo model?
→
further information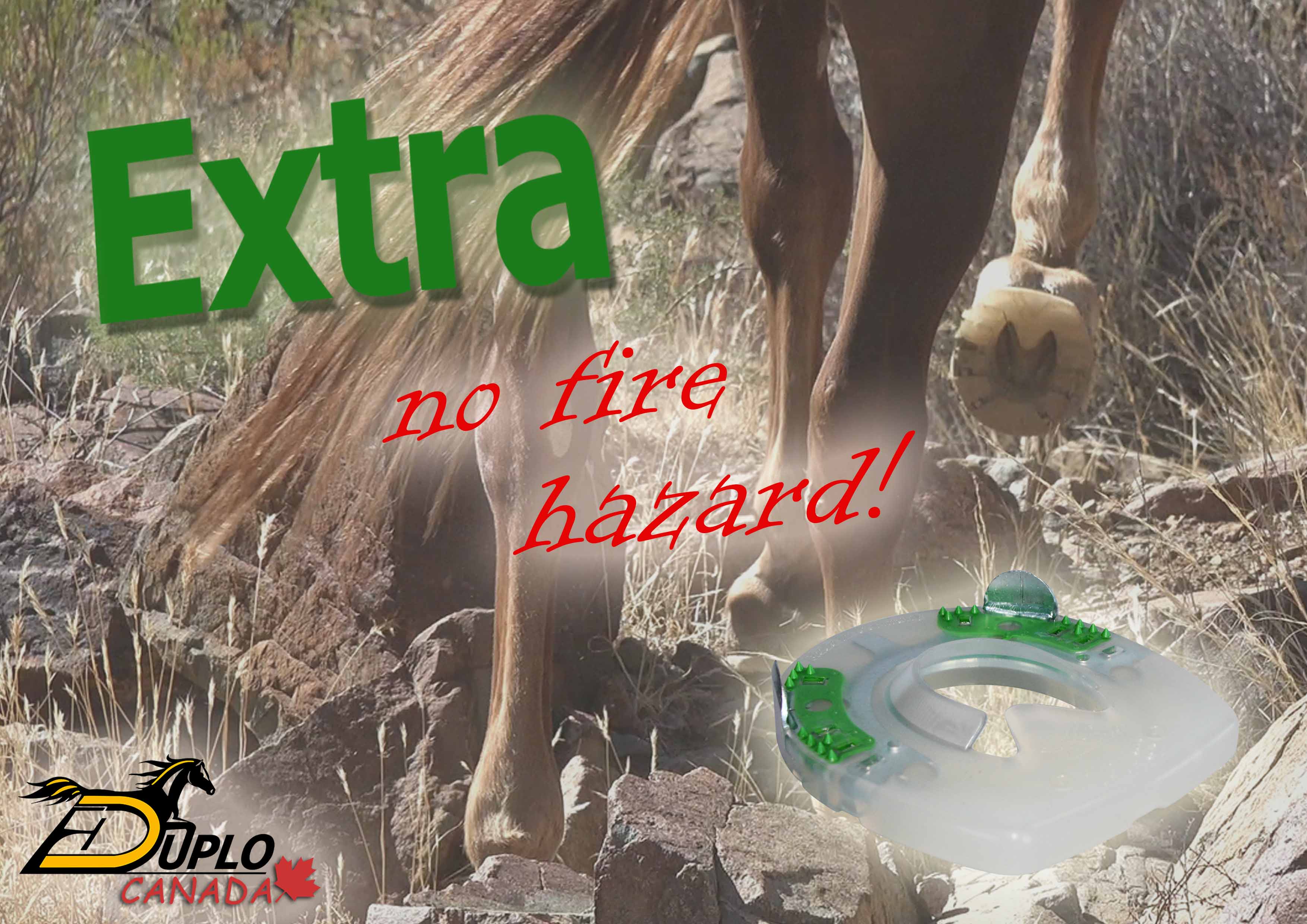 Go Green!
Several Duplo models are now not only available in the (orange) Standard version but also in the (green) Extra version. The synthetic material used for Extra horseshoes is slightly harder and ideal for the summer time: It is more immune to heat and remains abrasion-resistant even during higher temperatures. In addition, we are happy to report that Duplo Horseshoes are no fire hazard in draught areas!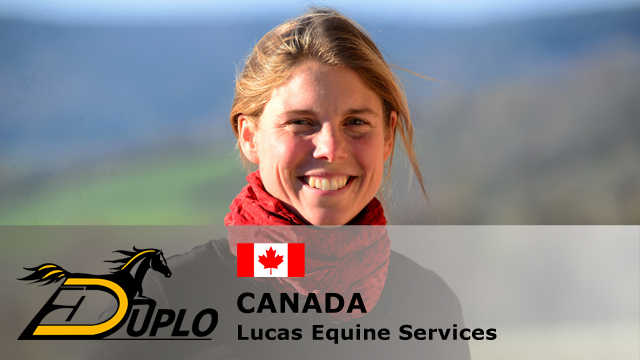 Duplo Insights - Caro Lucas
In our current
video
from the series "Duplo Insights", we present to you Caro Lucas. Caro is your contact person in Canada and is looking forward to your questions about Duplo Composite Horseshoes! For further information, take a look at Caro's
website
and
Facebook page
.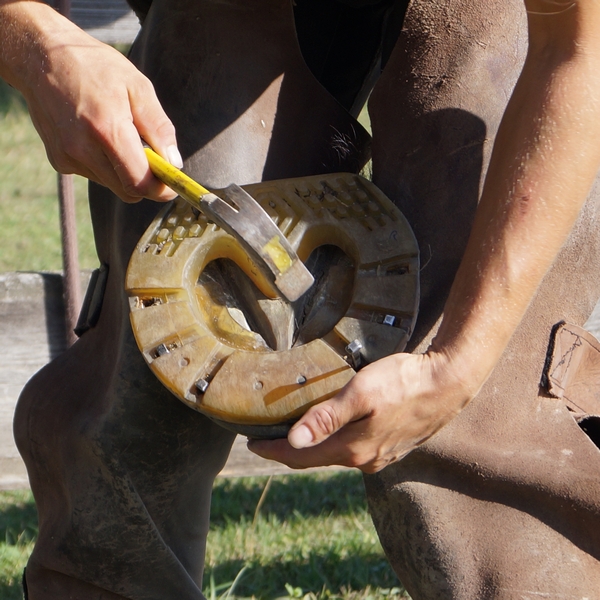 Duplo Horseshoes are being sold by the piece
Please note that (unless otherwise indicated) our products are being sold be the piece because some horses have different hoof sizes or different hoof shapes. That way, you can individually choose fitting horseshoes.