Anti-Skid Studs
Product.Nr.: GS3
from CAD 2.31
incl. 5 % GST
available

weight 0,01 kg
product description
The screw threads of the regular Duplo models are located in the heel area and fixated in the synthetic material. The small studs improve the anti-skid-protection on slippery grounds.
These studs are not designed for the use in the thread inserts of Duplo horseshoes with ring-shaped metal inlay.
6mm/M8: square stud
4mm/M8, M10, M12: hexagonal stud
Good to Know:
When you use regular Duplo models, we do not recommend to constantly change the studs or to use higher studs. For these purposes, the use of Duplo models with ring-shaped metal inlay is more appropriate.
If you are not planning to remove the studs, you can add a drip of screw retention or superglue to the screw threads before screwing the studs into the horseshoe.
This might also be of interest to you: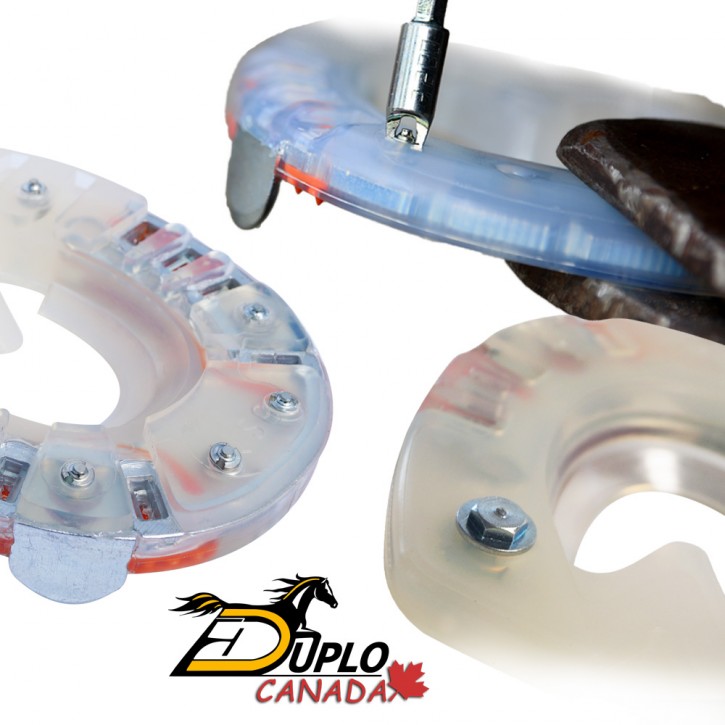 CAD 0.00 (-CAD 2.63)
incl. 5 % GST excl. shipping costs
in stock: 953 piece(s)