Glue-on Tabs Wolf Busch "powered by Duplo"
Product.Nr.: NL1
available
product description
Customized Glue-On Horseshoes with Wolf Busch® Glue-On Tabs and Compatible Composite Shoes
The advantage of creating glue-on horseshoes yourself, by welding a base plate with compatible glue-on tabs, is the ability to customize the shoe for an optimal fit on the hoof and the individual needs of the horse.
By far, the most popular product in our glue-on range is the Wolf Busch® glue-on tabs.
The Wolf Busch® glue-on tabs are available in two different hardness levels and also in a colored edition.
Please also take note of the special instructions for the glue-on tabs "soft" in our detailed product description. These tabs, made from slightly softer material, are primarily designed for lower temperatures and irregular hoof shapes. They are not suitable for use during the hot summer months. Irrespectively of the temperature, you should not use the glue-on tabs soft for hooves that land in a very rotary or shuffling way because of the more flexible basic material. Neither do we recommend them for sports which put a high and/or shearing strain on the fixation of the horseshoes (e.g. show jumping).
Gluing is becoming increasingly popular in the field of hoof protection. Our Wolf Busch® glue-on tabs can be combined with both round and oval shoes, as well as shoes with straight and open toes, to create an optimal glue-on horseshoe.
For more information, a step-by-step gluing guide, and everything you need to know about successful glue-on shoe application, please refer to our product description.
Please ensure to select the appropriate size of the glue-on tabs in relation to the size of the horseshoe.
Whether you are a farrier or a horse owner: In order to avoid injuries to humans and horses, it is important that you read and follow our Safety Instructions when using our products. Please also take note of the safety instructions provided by the adhesive used when applying our horseshoes through gluing.
This might also be of interest to you: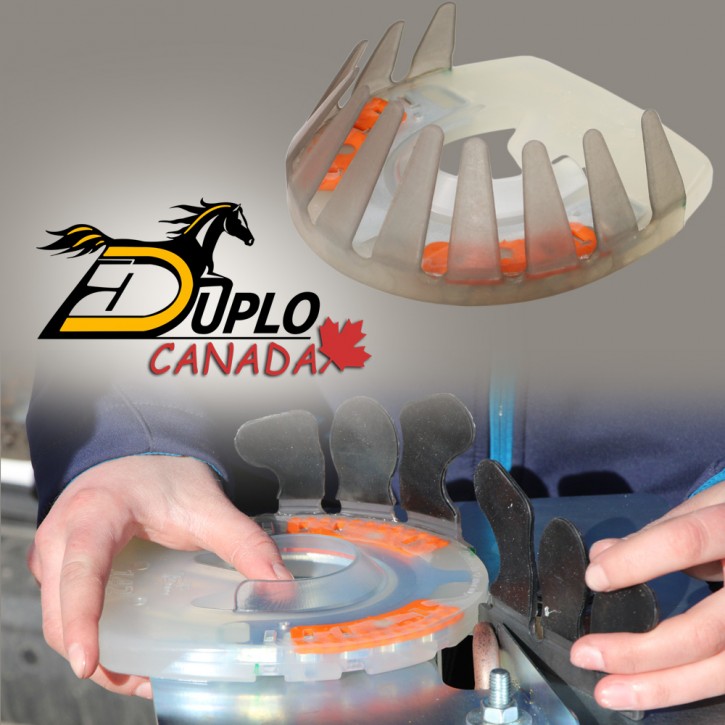 CAD 10.50
incl. 5 % GST excl. shipping costs
in stock: 858 piece(s)