Glue-on Tabs "Pro" Standard (improved surface)
Item No.: 000120S
Available, enough stock

weight 0 kg
---
product description
The Duplo is designed as a nailed horseshoe. However, if the condition of a hoof doesn't permit nailing, you can apply our special glue-on tabs to partly or completely use the Duplo Horseshoe as a glue-on horseshoe.
The Duplo glue-on tabs "Pro" differ in some aspects from earlier versions and are a lot less complicated to apply.
Just like our horseshoes, the Duplo Glue-On Tabs are available in two degrees of hardness. The Standard version is made of a relatively soft synthetic material, the Extra version of a material a little bit harder. It depends completely on your preferences which degree of hardness you use for which horseshoe - you can equip a Standard horseshoe with soft glue-on tabs as well as with harder glue-on tabs and vice versa for the Extra line of horseshoes. Because of all glue-on tabs being made from the same synthetic material as the Duplo Horseshoes and only differing in their degree of hardness, you can achieve an ideal connection between horseshoe and glue-on tabs - regardless of which combination of horseshoe and glue-on tabs you finally use.
New: There is an additional version with improved surface available which enhances the adhesive connection between tabs and hoof wall.
This might also be of interest to you: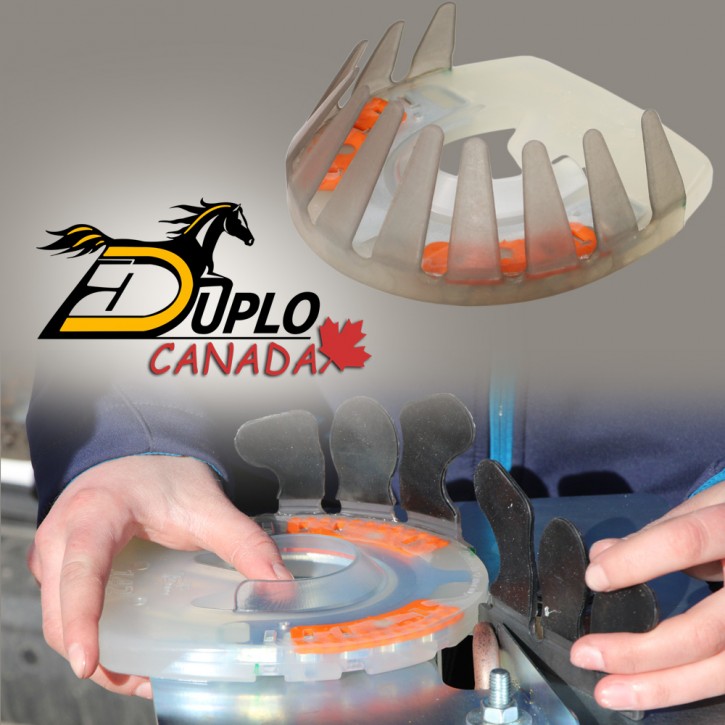 $ 5.25 List Price $ 10.50 you save 50% ($ 5.25)
incl. 5 % GST excl. shipping costs