Possible Applications of Duplo Horseshoes
We have compiled the most frequent questions about possible applications and hope you benefit from the answers. Otherwise, simply contact the Duplo Team!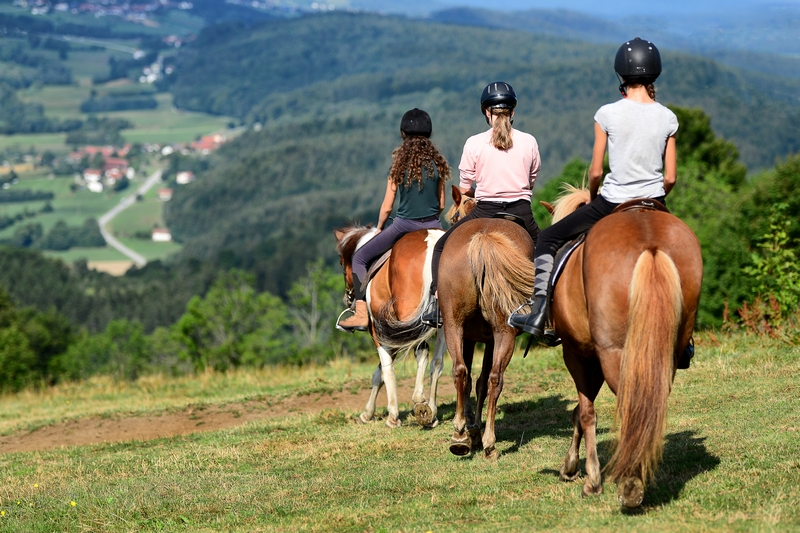 You are looking for the perfect horseshoe for your companion? The Duplo Horseshoe is ideal for joint adventures of any kind! It provides comfort in various situations – for horses with or without rider, for horses of all ages and all breeds, in everyday life, for recreational purposes and during competitions.
Please talk to your farrier about the details and the exact procedure; he knows you and your horse best and will help you find the ideal Duplo model and take care of its professional application.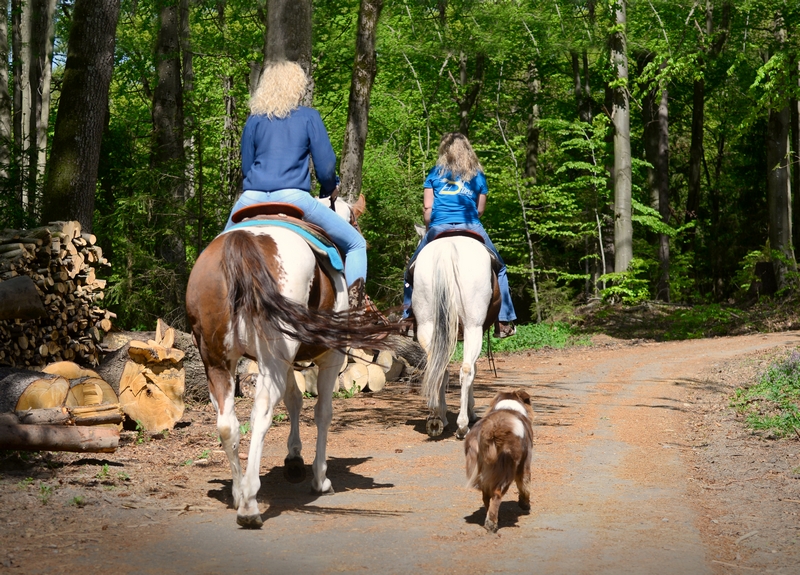 Duplo Horseshoes for Leisure Horses
Most horses don't participate in competitions and championships; instead, they delight their owners as leisure partners – during walks, trips, trail rides and many other activities. However, spending time with a horse only is enjoyable for all parties if the four-legged friend is at ease with his hoof protection and can move in a steady, comfortable and rhythmic way.
For that reason, the Duplo Horseshoe is an ideal horseshoe for leisure horses. The combination of metal inlay and synthetic cover provides sure footing on almost every ground and can be used both during hot summer months and winterly temperatures.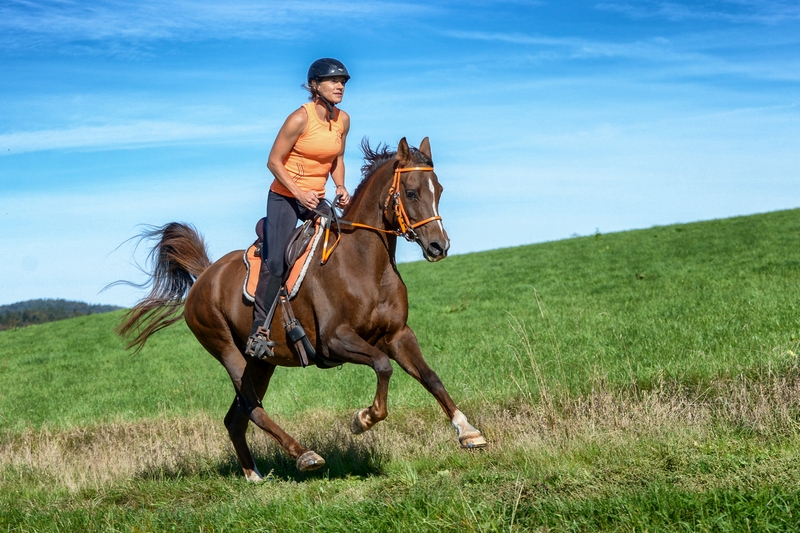 Duplo Horseshoes for Endurance Horses
During particularly long distances, the Duplo Horseshoe offers reliable comfort and the best support possible. On trail rides of several hours or even days and on endurance rides of every level, the horse can only perform properly if equipped with a very light, shock-absorbing, and joint-friendly horseshoe.
The synthetic cover of the Duplo Horseshoe protects the locomotor system from undesirable vibrations and shocks on hard ground; in addition, a horseshoe with gridded or completely closed sole area protects particularly sensitive hooves from bruises. The weight of a regular Duplo Horseshoe is less than the weight of a conventional metal horseshoe with equivalent equipment (frog support, synthetic or leather inlay, snow grip).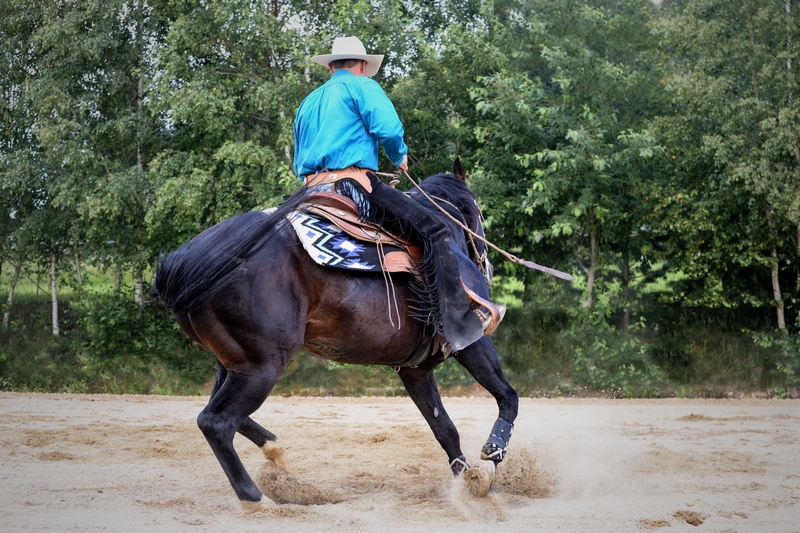 Duplo Horseshoes for Western Horses
Rapidly changing directions – during Cutting or Barrel Racing, for example – is only possible with a particularly skid-proof and secure-fitting hoof protection. In case of a Spin, a good horseshoe can improve the movements of the front legs whereas the synthetic material of the Duplo Horseshoe protects the coronet from injuries.
Spectacular Sliding Stops are possible if composite horseshoes on the front hooves are combined with sliders on the hind hooves. The shock-absorbing features of the Duplo Horseshoe support the horse's tendons and joints during intensive use.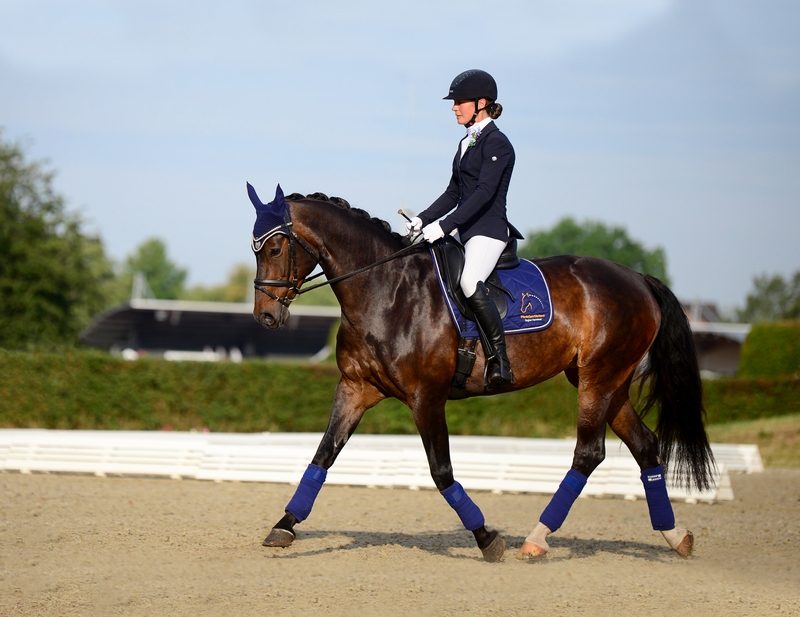 Duplo Horseshoes for Dressage Horses
Duplo Horseshoes are ideal for dressage horses as well. Thanks to the large bearing surface and the frog support, the hoof sinks less into the sand and therefore protects joints and tendons. A Duplo model with steel border around the toe area or with ring-shaped metal inlay in the heel area can shift the hoof's balance point if necessary.
Even the combination of conventional horseshoes on the front hooves and composite horseshoes on the hind hooves (or vice versa) is possible – you can react to your horse's individual needs and preferences.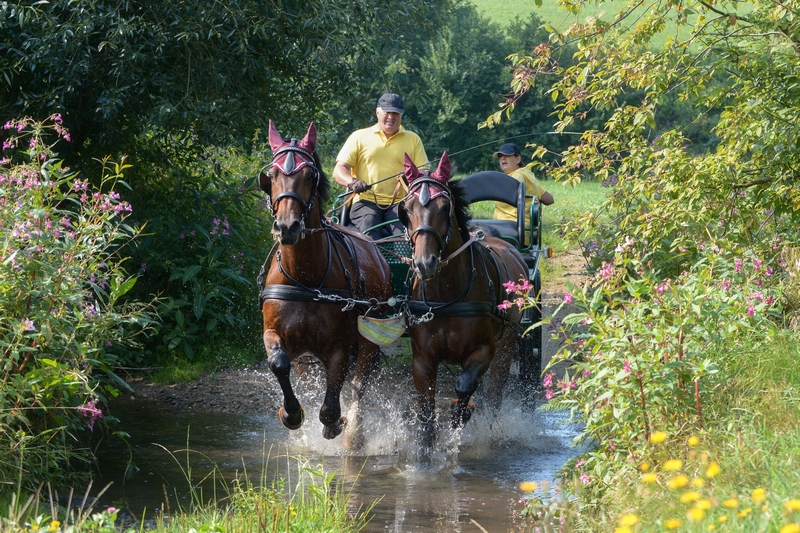 Duplo Horseshoes for Carriage Horses
The Duplo Horseshoe is very versatile and has proven its worth in combined driving competitions as well as in leisure driving activities. On difficult ground in particular – on wet paths, for example, during changes of direction or on hard, stony ground – the Duplo Horseshoe supports the performance of the horse thanks to its anti-skid protection and its shock-absorbance; at the same time, it is very abrasion-resistant and durable on longer distances.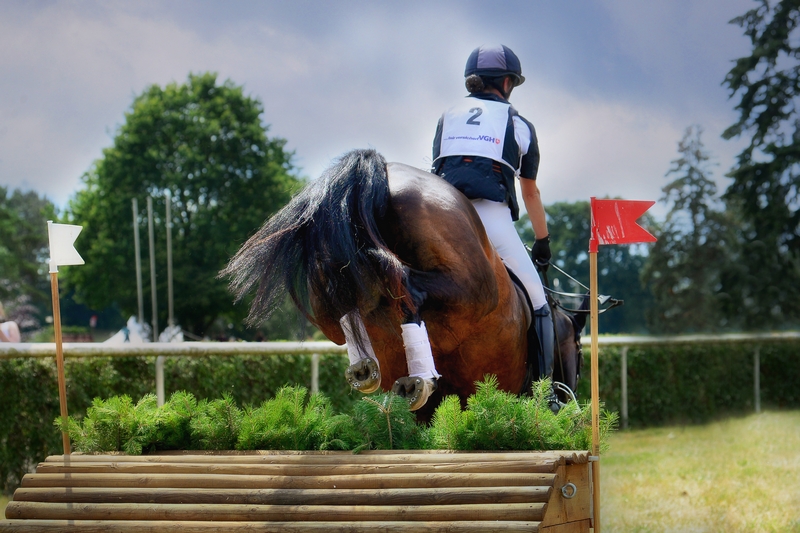 Duplo Horseshoes for Jumping Horses
The requirements for hoof protection in show jumping and eventing competitions are particularly high: Quick changes of direction on possibly slippery ground call for an extremely solid horseshoe that can be equipped with two or four studs and, at the same time, offers the best shock-absorbance and frog support possible during the landing after an obstacle.
The Duplo horseshoes with ring-shaped metal inlay are suitable for quick-change studs of 8 mm or 12 mm that you can screw in or remove depending on the situation. During the stud-less meantime, stud blanks keep the screw threads clean. That way, your horse is not only well prepared for many different conditions in the course; in addition, you can use the same horseshoe for dressage or cross-country purposes. After training and competition, your horse can enjoy herd life without studs.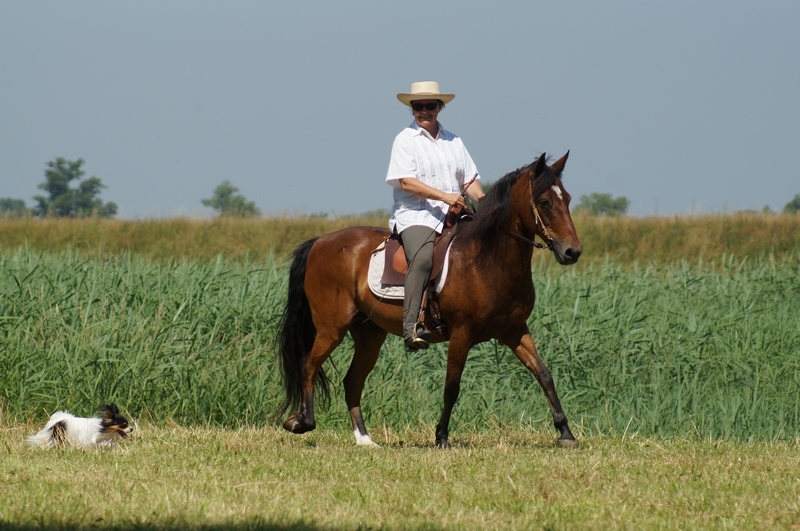 Duplo Horseshoes for Gaited Horses
Every horse is happy about comfortable hoof protection - and therefore, Duplo Horseshoes are suitable for gaited horses as well. In addition, you can individually respond to your horse's needs and decide if you'd like to use the horseshoe "just" as hoof protection or if it should be used for positively influencing the gait mechanics.
If it is necessary to support the locomotor mechanics by means of weight shifts, you can use the Duplo Horseshoe accordingly: A steel border around the toe area operates as toe weight, a ring-shaped metal inlay makes the horseshoe heavier in the heel area, a particularly massive metal inlay increases the weight of the complete horseshoe.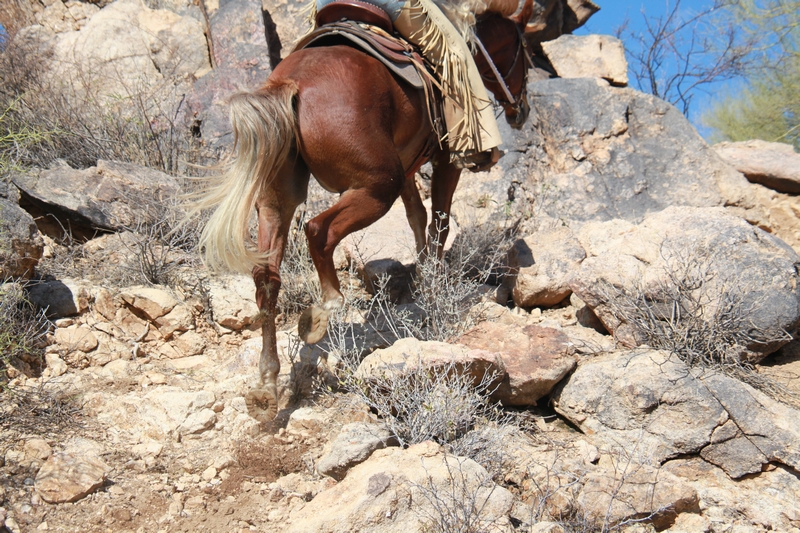 Duplo Horseshoes for Pathless Terrain
If the paths are narrow, steep and rocky, the requirements for the hoof protection are particularly high: It has to be absolutely skid-resistant in order to support the horse's sure-footedness; it must also be very robust in order to work reliably during adverse conditions.
The Duplo Horseshoe outstandingly meets these requirements. Its material is about as skid-resistant as a bare hoof; its grip in pathless terrain can even be improved by using a deeper profile and/or spikes and studs. In order to keep the synthetic material in the toe area from being torn out, there are special models with a steel border. By using quarter clips, the risk of the horseshoe twisting out of position can be reduced. The Duplo Horseshoe is therefore very suitable for extreme performances in any terrain.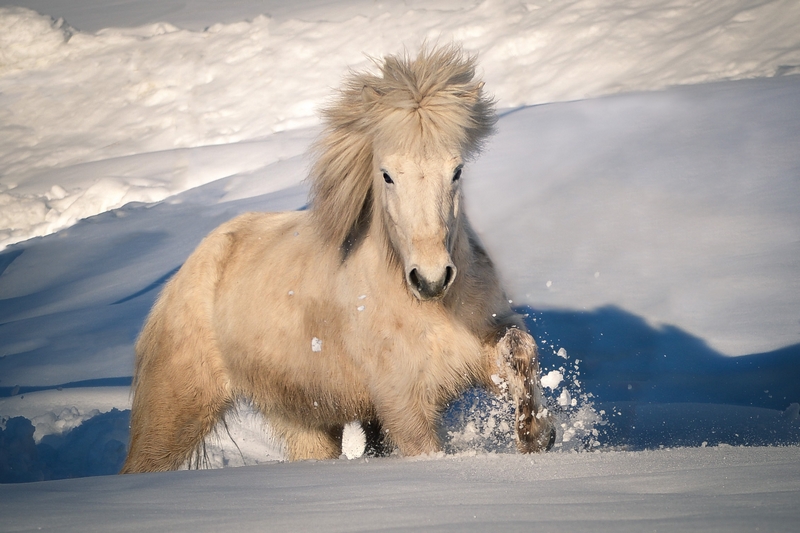 Duplo Horseshoes in Winter
With appropriate preparation, there is no reason not to enjoy snow and ice without injuries. The horseshoe is supposed to protect from bruises caused by frozen ground; it must also be completely skid-proof and prevent the snow from balling up. If these requirements are met, the winter can come!
The Duplo Horseshoe is very well suited for winter: The orange Standard models are made from relatively soft synthetic material that stays flexible and shock-absorbing during low temperatures. With its profiled surface, the Duplo Horseshoe is about as skid-resistant as a bare hoof; you can improve its grip by using spikes or studs. The molded synthetic rim serves as snow grip and avoids that snow piles up under the hoof which might otherwise become a tripping hazard.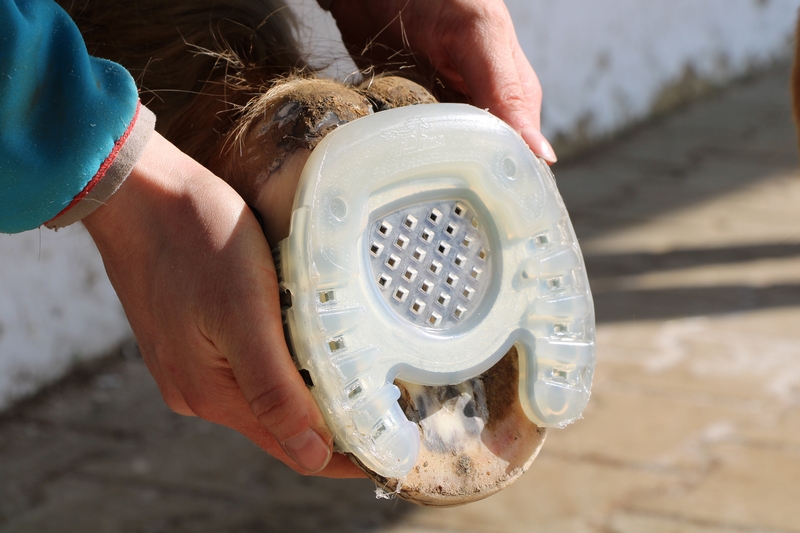 Duplo Horseshoes for Orthopedic and Therapeutic Applications
In the orthopedic and therapeutic sector, the hoof protection must meet certain requirements, depending on the situation and the indication. Many Duplo models outstandingly meet these requirements – with a closed sole area, for example (which makes the systematic use of padding material possible), with a ring-shaped metal inlay (which creates additional stability in the heel area), or with an open toe area (which shifts the breakover point backwards).
In addition, every Duplo Horseshoe can be individually modified and adjusted to the horse's needs, e.g. with a beveled sole area or by removing the knob arrays which usually press into the weight-bearing surface of the hoof and therefore reduce the risk of the horseshoe turning out of position during the regular shoeing interval.
If the horseshoe cannot be nailed due to a damaged hoof wall, it can be fixated with cast hooks and a cast bandage. In addition, there are various glue-on systems which also permit a nailless fixation of the Duplo Horseshoe.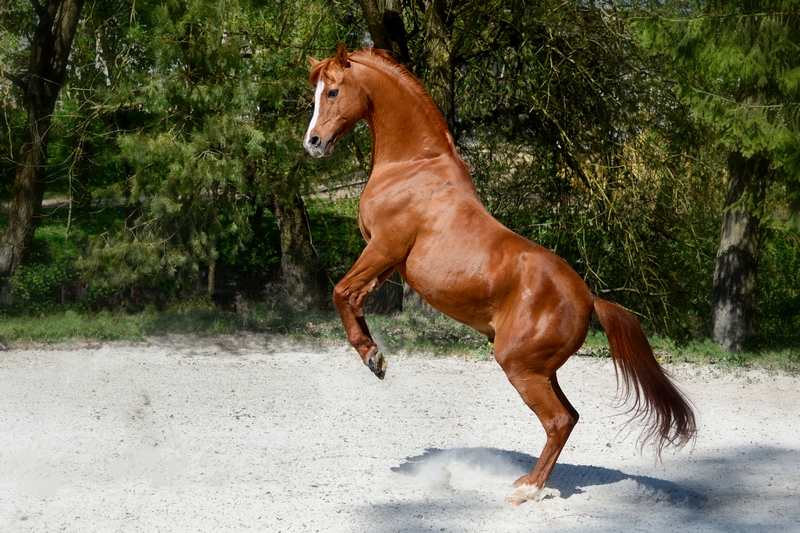 Duplo Horseshoes as Nailless Hoof Protection
If the hoof wall is damaged and the horseshoe cannot be nailed or if you don't want to use a nailed hoof protection out of conviction, you can use the Duplo Horseshoes without nails. In order to do so, you can use one of various glue-on systems. If the hoof capsule has to rest because of a therapeutic indication, it is also possible to use cast hooks and a cast bandage.
It is even possible to combine Duplo Horseshoes with horse boots: A Duplo model without metal inlay can be used to repair the sole of a worn-down boot. The Duplo Horseshoe therefore serves as additional protection against abrasion and improves the boot's profile.
Latest Update: 2020-08-27